It's the reason for the season.
That's okay, really. It sounds like we've been victimized but in the grand scheme of things, the most the majority of us will pay for a movie ticket this summer is in the ballpark of nine dollars. So when the film is loaded with enough bang for our buck, it's easy to turn the other cheek.
But now, the season is here. "The Avengers" is set to release this Friday and is sure to be one of the bombshells aforementioned. So, where will it rank among all other movies being released this summer? Better yet, what will be the ten most successful box office hits to be released?
Here's what I think.
10. "Rock of Ages" dir. by Adam Shankman (June 15)
There's something to this movie that I can't put my finger on. It's an unconventional blend of music and comedy that seems pretty original with a huge cast. I'm not sure what I'll think but I expect audiences will go out of their way to see it.
9. "The Expendables 2″ dir. by Simon West (August 17)

Doesn't this get the whole summer popcorn movie thing in a nutshell? The whole premise of this movie is to gather the biggest action stars that can be acquired and create the greatest thrill ride imaginable. I'd be surprised if it didn't break a nice bank.
8. "Ice Age: Continental Drift" dir. by Steve Martino and Mike Thurmeier (July 13)

"What?" Yeah, I don't know. I liked the first Ice Age and haven't seen any since, but the consensus is these aren't very good anymore. But they wouldn't be making a third sequel if they weren't practically guaranteed profit.
7. "Men In Black III" dir. by Barry Sonnenfeld (May 25)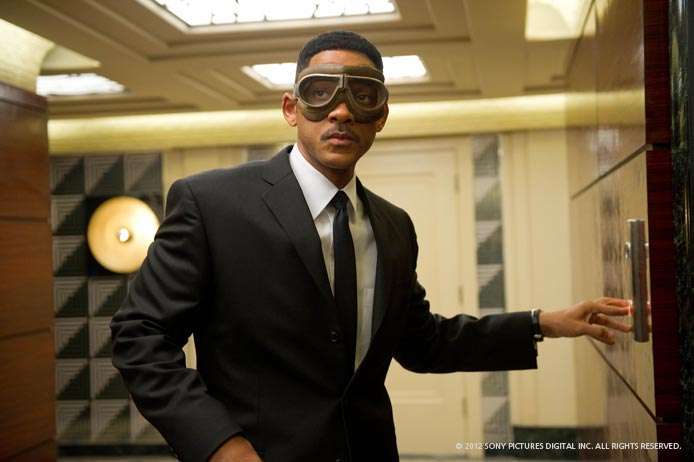 I'm kind of discouraged by the trailers but I really enjoy the first two movies. This movie infamously had to halt production midway through due to filming without a finished script and having no clue where it was going. It's a huge franchise with charismatic leads though, so I figure no matter what it'll do fine.
6. "Brave" dir. by Mark Andrews and Brenda Chapman (June 22)
I'm pretty excited to see this and wanted to put it higher, but Pixar is coming off "Cars 2″ which was their weakest installment to date critically and financially. I think this looks like a real return to form though and I'm wishing it the best.
5. "Battleship" dir. by Peter Berg (May 18)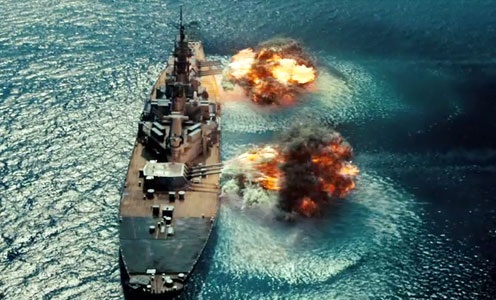 Basically this year's Transformers. I don't remember the robot / alien / monster game-piece in the old strategy board game? Oh well. Like a faithful Battleship movie would be any good anyway. Audiences will probably rush out to see it.
4. "Prometheus" dir. by Ridley Scott (June 8)
If you don't follow movies closely this one might fly under the radar. But if you do, you know this is going to be one of the largest scale films of the summer. The hype machine is building this up to be the greatest sci-fi movie in years. I think this one could catch on really well once it's released. I'm pumped.
3. "The Amazing Spiderman" dir. by Marc Webb (July 3)
Spiderman is back in a big way. Sony and Marc Webb have really seemed to make an effort to separate this reboot from the Sam Raimi trilogy and I think that will keep audiences from feeling like they're paying for a movie they've already seen.
2. "The Avengers" dir. by Joss Whedon (May 4)
This is going to be the best pure superhero movie ever. I'm convinced. I'm buying into it. Audiences have literally been buying into it for years since "Iron Man" was first released. This will be absolutely huge.
1. "The Dark Knight Rises" dir. by Christopher Nolan (July 20)
"The BEST pure superhero movie EVER???"gasps Batman fanatics. Yes, the Nolan movies are far from the traditional superhero movies for being so dramatic and gritty. But these Batman movies are the better films. Period. Anyway, as far as this being #1, think about it. "The Dark Knight" was nothing short of dynamite just being tossed into our laps. Now, it's the 3rd leading domestic box office success of all time. People still talk about that movie like they just watched it for the first time. So much of the success in that movie was attributed to the late Heath Ledger, so I was almost hesitant to put this #1. But knowing Nolan, and seeing the trailers I've seen, I wouldn't be in my right mind to do so. If you don't know, Nolan also directed "Inception" so he's done the summer blockbuster thing a few times. You can go ahead and ink this. I'll be ambitious; this is my only guarantee.
So do you agree with my list? What do you think? Feel free to reply, or even leave your own list in my ask box, or tell me why I'm a genius or an idiot. Just enjoy the best summer of movies you've ever been a part of.